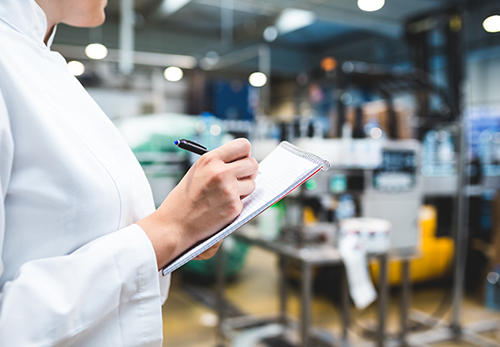 The inspection process is very simple. Audits are carried out by a third party to ensure impartiality.
Upon receipt of the inspection application form SQMAS will send the application form to the Inspection Body who will contact SQMAS to notify suitable dates for inspection. SQMAS will liaise directly with the client to agree and confirm this date.
Confirmation will then be sent to the client from the Inspection Body to confirm the date and time of the inspection.
The inspection takes place at the client site.
The inspection process is a combination of checking the SQMAS documents have been completed correctly and that the QMS is effective for the business. This includes a review of documents and a site walk around. The process is very informal, and the inspectors are very aware of the issues facing SMEs and are sympathetic in the way that the audits are conducted.
The company is notified at the time of the inspection if they PASS or FAIL.
If the company FAILS this would likely require additional work to address the issue(s) raised which can be either addressed by the company or via additional support provided by SQMAS, if required. Once the issue(s) have been addressed and evidenced to the Inspection Body then the company is PASSED.
When the company PASSES inspection the inspection report and findings will be confirmed as passed by the Inspection Body, the company notified that they have passed and the report issued to SQMAS, who will then issue a copy of the report and certificate of compliance to the company.
A declaration form is then issued to the company to sign and return in order to approve the use of SQMAS logos.